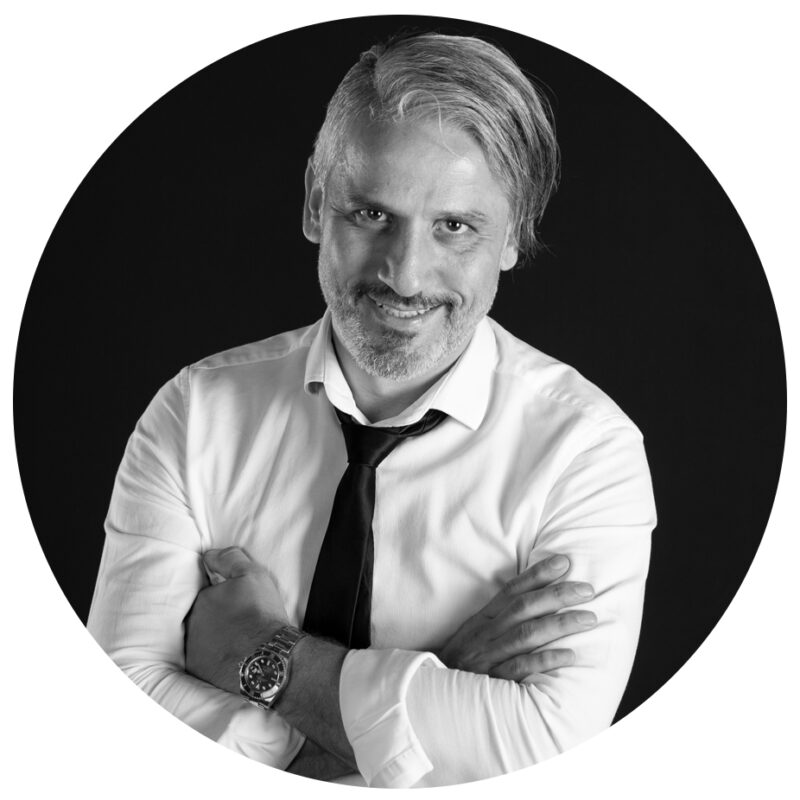 Bilgehan Demir (b. June 18 1976, Bayburt, Turkey) Turkish sports presenter, journalist and producer. Early Life He is from Posof, Ardahan. He was born in Bayburt in June, 1976. He moved to Bursa in 1979 and graduated from Emek Primary School. He studied at Private Bursa Baran High School for a while.
He was playing football and because of that he had to change several schools during his secondary education. Sequently, he studied at Yıldırım Beyazıt High School, Karacabey High School, Karacabey Industrial High School, Bursa Ertuğrulgazi High School,İstanbul Nevzat Ayaz High School, Bursa Atatürk High School. He graduated from Uludağ University, Faculty of Education, Physical Training Department. Without working as a physical trainer, he took a step in the media life.
Radio-TV Bilgehan Demir became a member of Flash TV Club in Bursa in 1994, thus taking his first step in the TV world. He continued with both his school and work life. He worked as manager in Bursa FM and Kanal 16 TVs.
He was responsible for Football from Europe at the channel Superspor which is the sister organization of Cine 5 TV.
He was the live reporter after the match in the year that Galatasaray was the UEFA Champion.
He was transfered to TGRT TV in 2000 where he presented the sport news for 4 years.
After having finished his military services in 2004 he continued to work as a reporter as responsible for live broadcasts of Beşiktaş and National Football Team at channels Kanal D and CNN Türk which are connected to Doğan News Agency. He reported the Super League games for a while at Radio D which is connected to Doğan Media.
He turned back to TGRT in 2006. He took part in the new staff of TGRT TV of which name was changed into Fox TV after it was sold to News Corperation. Bilgehan Demir, who founded his own company in January 2011, took a step to trading and started to work independently.
Later, he work at Cine 5 for a while and today he reports the TNA and TPW games which are presented at Beyaz TV. He also continues reporting at TRT as the contracted ring sports reporter.
Football Career Bilgehan Demir, who sequently played for Karacabey Esnaf Spor, Sönmez Filament and Tekelspor, has also took part in the youth team of Beşiktaş. While he was about to be transferred to Karabük due to his injury during the Gerede camp he had to quit playing football and preferred to continue studying Physical Training. He became the provincial football referee of Istanbul in 2003. He worked both as refeere and side referee for two years but due to his frequent travels he had to quit his job as a refeere.
Ring Sports Career He continued with his ring sports broadcasting, which he started at Fox TV, for 5 years with no breaks. He presented K-1 kickboks, boks, Pro Wrestling Smackdown, Raw, TNA Impact Wrestling and TPW games both live and from tapes and reported them. Especially with the games he reported from Japan and Holland he reached high rating scales. He wrote articles for WWE Magazine in Turkey in 2011 and reached his fans through interviews.
Producing Career He presented Professional Wrestling organizations with the producing company which he founded in 2011. He presented Turkish Power Wrestling shows in January 29 2011 at Ankara Atatürk Spor Salonu, in February 12 2011 at Kayseri Kadir Has Spor Salonu, in May 8 2011 at Bursa Atatürk Spor Salonu and in October 16 2011 at Istanbul Arena Park, and he produced these organizations.
The 4th organization of TPW was held on May 8, 2012 in Bursa Atatürk Sports Hall. The 5th and biggest of TPW was held on March 31, 2018 at Istanbul Volkswagen Arena.
He included the publication rights of theTNA Impact Wrestling organizations which are held in the USA to his company. Formerly, TNA and TPW games were presented at Cine 5, Beyaz TV , Kanaltürk, NTV Spor, TV8, TV 8.5 and DMAX Turkey…
Right now he is working for DMAX Turkey. Announcing major boxing fights from around the world on a weekly basis. 2017 season was on TV 8.5 and TV 8… 2016 was on NTV Spor, 2014-2015 was on Kanaltürk.
Bilgehan Demir has been broadcasting boxing matches since May 2018 at DMAX.
He acted as a presenter in the movie Deliormanlı Cinema and the Lizard Series.
Producer Commentator Bilgehan Demir is married and continues his life as the father of 2 boys and a girl.

He was born on June 18 in Bayburt.
His career started in Flash TV.
He graduated from Uludag University, Department of Physical Education and Sports.
Prepared and Presented the Night Watchman Program in Bursa FM.
He started to work in the Archive section of SuperSport TV.
He worked as a Galatasaray football reporter at Cine-5.
On May 2, he started his first Sports Announcer at TGRT.
He completed his military service in Kandıra.
He worked as a DHA – Beşiktaş and National Team Live Broadcast Correspondent.
He started his career as a Sports Announcer on FOX TV.
He was the announcer of the English Premier League Matches on FOX.
He made her first boxing match announcer on 13 January on FOX TV.
He made his first Smackdown broadcast on March 6. He then continued with RAW.
TV Production Company Founded MBD Pro.
Organized the first official TPW organization in Ankara on 29th january.
He brought TNA ImpactWrestling Broadcasts to Turkey.
On Sunday, July 24, he was the commentator of Kırpınar oil wrestling for the first time.
He took a role in the movie Deliormanlı, which was released on 1st April.
TV8 – TV8.5 Boxing Nights,
He was commentator the matches in the Stars of the Boxing, project where celebrities go to the ring.
He acted as a presenter in the 69th episode of the Kertenkele (Lizard) series.
He served as a commentator for the first time in Elmalı Oil Wrestling on Sunday, September 8th.
He implemented the Fight Club project in the fighting house format, which took place from January 1 to March 14, at EXXEN.